About Us
---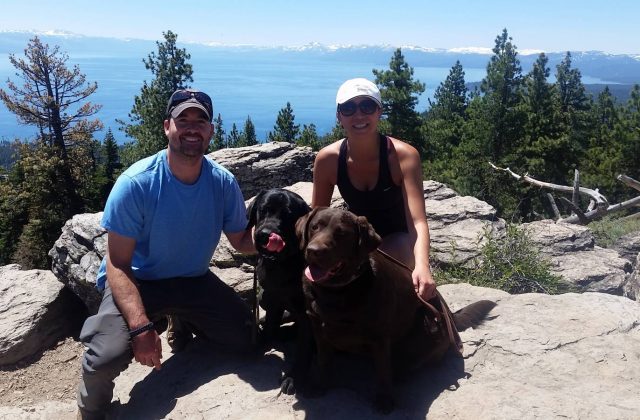 Spending a combined 40 years in the corporate world, my wife (Mindy) and I (Ian) have come to recognize the importance of slowing down to enjoy what life has to offer, and the benefit of sharing that with our friends (whether that be 2 or 4 legged).
After visiting the Getaway it quickly became apparent to us that Emerald Glen, was truly a unique place and where we needed to be and so we made the decision to pursue our love for the outdoors and dogs by continuing the Getaway.
We've moved across the country with our two dogs, Siena (chocolate lab) and Honcho (black lab), as well as our ginormous tabby cat, Tigger.  We are all very excited to embark on this new adventure with new and past guests.